"a grand romantic" Review of London Recitals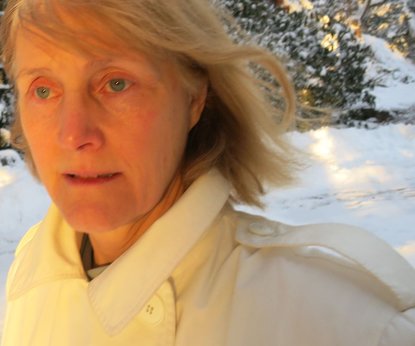 the pianist who plays "From the Heart"
The News-Times (Photo Caption)

"an artist of generous instincts, considerable technique... She brought to her tasks in the Wigmore Hall a refreshing spontaneity, an aura of affection...an exciting, full-blooded commitment. Few recitalists for instance offer Ginastera's Danzas Argentinas to London audiences, and fewer still put them across with such panache, such rhythmic verve, and such a command of colour....."
Review of London Recitals
Critic Christopher Grier



"beauty of tone....sensitivity and panache.... expressiveness.... strength... Miss Farewell was amply rewarded by an audience won over by her charm and undemonstrative sincerity as well as her undoubted pianistic powers."
Review of London Recitals Critic William Hook

---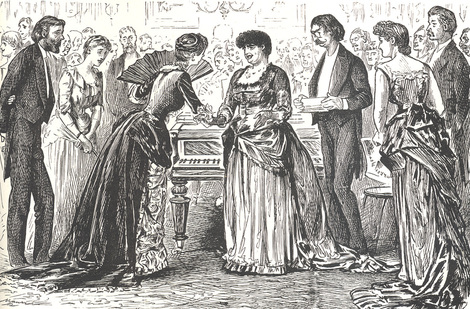 Du Maurier
"highly musical"

"lyrical and lovely"

"flash and fire"..."power and a sense of big design...sweeping and splashy in the virtuoso tradition of Liszt and Rachmaninoff" The News-Times

the "audience sat in rapt silence" The Redding Pilot

"a musical affinity for the Beethoven" The Advocate

"Critic's choice" D. Max Garrison

"That's the kind of playing I love." Lili Kraus

---
"THROW OUT THE TV" (Headline)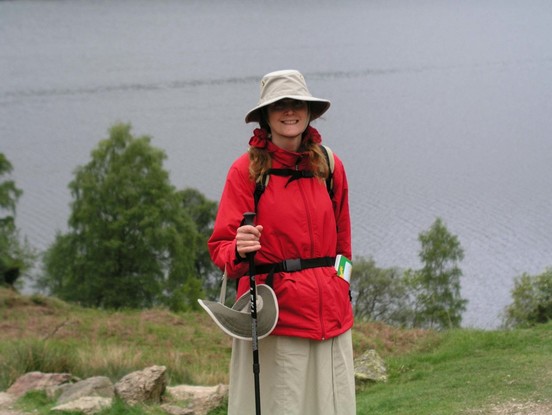 "You missed probably the most sophisticated, yet simple, lovely and elegant entertainer ever to gift us with a visit to Southampton - the multitalented, Vassar-graduated, Manhattan School of Music-trained pianist, Jeanne Farewell.
The beautiful, poised and elegant Ms. Farewell presented a self-narrated, educational and historical lecture-piano recital based on art and literature at the Levitas Center for the Arts co-sponsored by the Rogers Memorial Library and the Southampton Cultural Center on Friday, January 18. To Lord Byron's poem...,Jeanne delightfully curated her totally rapt audience...highlighting and exhibiting the differences in each musician's styles and personas.... Jeanne charmingly interpreted their psyches sincerely with her indubitably pianistic powers....
Not only is Jeanne Farewell a prodigious pianist, she's a renaissance wonder of our contemporary world: an artist of substantial renown, an illustrator, a multi-published author of stories and essays....
I asked Jeanne how she finds the time to devote to her incredible potpourri of interests. Her reply was a surprise: "I don't have a cell phone and I don't watch television."
Well, just maybe we all should take a hint from Ms. Farewell and get off our phones and turn our televisions off and see how much more enrichment our lives can glean."
Southampton Press, Letters January 24, 2008 Milton C.Enstine Jr.
---
SELECTED PERFORMANCES

In the U.S.:

Yale Center for British Art **

Harvard Musical Association

San Francisco Herbst Theater

Bucks County Performing Arts Association, PA

Fundraiser for the Old Forge Arts and Sciences Building in the Adirondack Region of New York State.

Schoodic Arts, Winter Harbor, ME

Glastonbury,Connecticut, Music at the Meetinghouse Concert Series.

Westford, Massachusetts. Parish Center for the Arts. Piano Recital, Art Show, and Gallery Talk.

Philipstown Concerts, Cold Spring, NY

Deerfield, Massachusetts. Memorial Hall Concert Series.

Washington, D.C. Arts Club of Washington

Wellfleet, Massachusetts. Concert Series of the First Congregatonal Church

WOMR-FM Radio 92.1 (MA) "Cafe Classicale with Howard Weiner"

Southampton, New York. Southampton Cultural Center

La Plata, Maryland. Christ Church Concert Series

South Nyack, New York Recital Series

Branford Musical Art Society, CT

Concert Series of the John Jay Homestead, Katonah, NY

Danbury Cultural Commission:Concert Series at Richter Park, CT

Courtyard Concerts, NewCanaan, CT

Cambridge, MA. St. Mark's Concerts

Greenwich Arts Council, Greenwich, CT

Lounsbury House, Ridgefield, CT

Downtown Music at Grace, White Plains, NY

Warwick Concert Series, Warwick, NY

Twilight Series at Waveny, New Canaan, CT

Tudor Rose School of Music

Warner Library, Tarrytown, NY

Newton Library Concert Series, Massachusetts

In Europe and the U.K.:
London:
Wigmore Hall
Purcell Room at the
Royal Festival Hall complex
Scotland:
University of Edinburgh
Glasgow: Henry Wood Hall
Vienna, Austria: Schubertsaal
Cologne, Germany: Belgian House


In China:

Beijing Conservatory of Music
Shanghai Conservatory of Music
Shanghai Concert Hall

________________________________





SALON CONCERT SERIES


Performances in private homes in
New York and Connecticut





**The program at Yale featured the world premier of Fantasia and Fugue for piano by British composer Kerry R. Scott.
The Philipstown Concerts program featured the world premier of Mr. Scott's Colonial Suite, transcribed for the piano by Jeanne Farewell.




In New York City:

Steinway Hall
Kosciuscko Foundation (as part of the Lecture Series "Chopin, George Sand, and Their Circle," with David Dubal)
American Landmark Festivals:
Federal Hall & Theodore Roosevelt Birthplace
English-Speaking Union
Instituto Cervantes "In the Gardens of Spain" series, recorded live on WQXR Radio in New York City
YWCA
Holy Trinity Concert Series




SAMPLE PROGRAMS

Spend the Evening with a Classic Highlights from the classical canon


Painting, Poetry, and the Piano

Russian and Ravishing Music of Rachmaninoff, Scriabin, Prokiofieff, Wihtol, Rebikoff, Moussorgsky

The Battle of Beethoven Struggle and redemption in the sonatas

Heart + Beat Music of Latin America
Paris, je t'aime Composers who lived in Paris: Debussy, Ravel, Poulenc, Chopin, Liszt
Folk Music, Folk Art

American Sampler from Colonial days to the present
Implosion/Explosion Heller and Liszt
Pictures at an Exhibition



___________________________________